Staying with the movie theme, please note Tap's resemblance to Sir Didymus from "Labyrinth."
(Briton noticed it, not me. But he couldn't have been more correct. Especially when Tap's hair is crazy-all-over-the-place.)
Got a
Herrschner's
catalog today. Look at these cute cross-stitch kits:
(Honestly, little rabbits are just about The Cutest.) (This brought Melanie to mind.)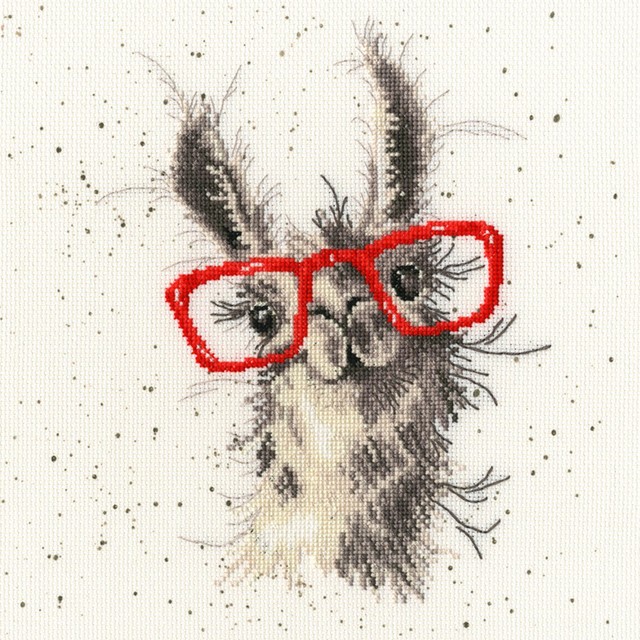 (A llama, but it still reminded me of The Bomber and my Twinnie.) (The Bomber and My Twinnie could be either an acoustic duo or a morning zoo team.)
Of the two, I'd probably choose to stitch the rabbit, because of all the straight stitching for the hands. Outlining and lettering were always my favorite parts of any project.
Knitting-wise, I've been working on a
Drea's Shawl
. Dark gray as the main color, some Berroco sock variegated as the stripes. Maybe I'll put a photo up soon.