My other product to try this month was Temptations Cat Treats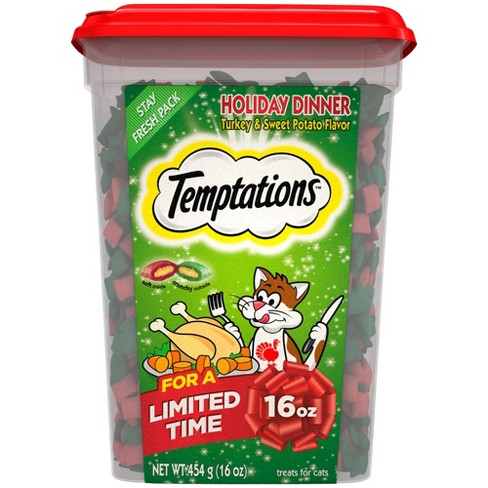 Holiday Dinner "Edition."
When I give Riley treats, I usually give Maddie some pieces of her kibble, which seems so unfair. I have been giving her these, though. (Don't tell the vet, K?)
Maddie gobbles them. Riley --- my hand on this --- eats the green ones first. Like they were M&Ms. The treats are "turkey and sweet potato," but I don't know if one color is one flavor and the other the other, or if all of them are the combination. Whichever way, Riley prefers the green.
Kids, huh?
I am part of the Chewy.com Influencer program, where I am allowed to try one or two products monthly in return for my honest review(s). There are no monetary transactions.