Hannah's medical bills have come in. All at once. Seven of them.
I've been drinking Gatorade to negate as many of the heat-spawned headaches as possible, and today I tried a new flavor, Green Apple.
It reminds me of Jolly Rancher Green Apple candies, which is a very good thing.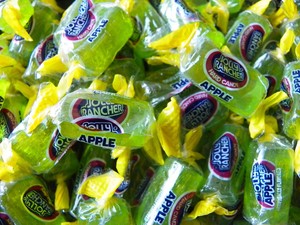 As much as I like polishing my nails, taking polish off has always been a chore. I recently found out about this:
It's peelable base coat. So ingenious. And it works beautifully --- sometimes a little too well. I can look down and see that one nail is naked; the polish has peeled right off. I can't see myself ever being without this again.