Planning
I went to a new (to me) local yarn store this morning and found excellent Grand Prizes for the winning nominators of Knitters' Hunk and Knitters' Chick. One might even call them ideal. But I can't tell you about them until they are safely on their way to their new homes. Still, I am excited about finding them.
What I can tell you is that Nominations open Sunday, August 10th and run through Friday, August 15th. Of course, we will review the rules again later, but, for any newbies:
You are allowed to nominate three (3) men and three (3) women for the Hunk and Chick contests, respectively. Your nominees must be well-known and still living. There will be some people who will not need to be nominated, as their performance in past contests give them automatic entry. Those people will be identified later.
Voting should start on Thursday, August 24th. I say "should" because, depending on the number of nominations, it might take me a while to get the brackets made. How long the voting lasts, obviously, also depends on the number of nominees.
This year, something new is being thrown into the mix. Each week, once the voting has begun, I will select a random nominator to receive a small "Participation" prize. Quite small. Fit-in-an-envelope small. But, hopefully, not un-fun. . .
Quick reminder of our Reigning Champions:
EWAN McGREGOR
and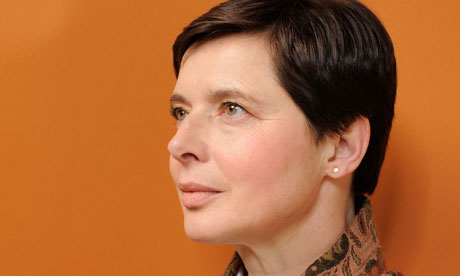 ISABELLA ROSSELLINI
Mark your calendars! Tell your friends!