Tuesday, November 18, 2014
Today's Bad
Seeing your daughter wrestling with problems and knowing that you can't/shouldn't do anything to help.
Since being laid up with these infernal ribs, I've had time to reflect on a few things.  First, Monday is the worst day to try and get ...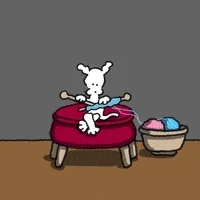 There were 589 stitches!  They were the beginning of this: It's the Superior Waves Shawl from Willow Yarns.  This is one of the kit...

Yesterday would have been my mother's 88th birthday.  I don't say that looking for sympathy --- it's just that the arithmetic s...